Do you want the best travel gear and accessories available at the best prices in Australia? Don't pay Kent St prices, where you are paying for their prime real estate costs. Instead, we offer you the very best accessories for your trip at the very best prices. You will find the same high end brands but at lower prices, sometimes significantly lower.
When you are first setting up for your trip overseas, there are certain things you will need. That is where we come in. Our business specialises in providing ONLY the best gear and accessories available for your trip. We stock only the high end brands and where we can improve on something we do so under our own label. To date, some of our improvements include:
larger, thirstier, faster drying, more compact travel towels for keeping you dry and comfortable,
handy, smaller, more elegant pens for filling out customs and immigration forms,
better value RFID money pouches for keeping your money and documents safe and
higher quality stylish leather dress belts with larger hidden compartments, ideal for keeping your extra stash safe
We ONLY sell the very best brands at the very best prices available in Australia. This way you know that you are getting value for money. If you want a Swiss Army Knife or Leatherman, a silk sleep sheet, travel towel, or money wallet or any other accessory we are now your best choice. Whatever accessories you need, we have it at the best value on the web. Some products we sell for half the prices offered at old fashioned bricks and mortar retailers on Kent St. We don't pay the high rentals and staffing costs and as a result you benefit.
In comparing our travel accessories and gear with city stores, we found that we were able to offer some products such as Swiss Army knives at half the price of leading Kent St stores. We were offering higher quality. larger, thirstier, softer, quicker drying towels than a leading name in travel goods. We found that all the products we supplied, we did so at prices that were unavailable in city stores- The best value on the web!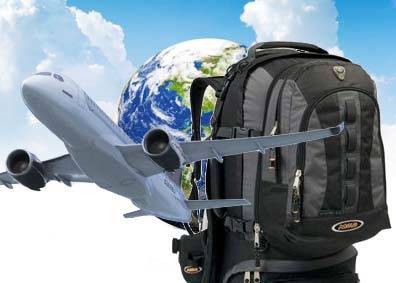 travel gear
Our Brands include:
Berlitz | Bradt Guides | Bridgedale | ClipLit | Colgate | Eagle Creek | Footprint Guides | Human Gear | Korjo |
Leatherman | LED Lenser | Maglite | Mattel | Pacsafe | Power Traveller | Rough Guides | Sea to Summit | SteriPEN | True Utility | Victorinox and our own brand Travel Ideology.
Our Accessories and Gear Range includes:
Books | Guide Books | Phrase Books | Clothes Organisers | Luggage and Packs | Backpacks | Dry Sacks | Luggage Tags | Travel Accessories | Electrical accessories | Knives and Tools | Laundry | Locks | Power | Shoe Organisers | Silicone Bottles | Toiletries and toiletry Kits | Torches and Lights | Money Security | Organisers | Pillows | Umbrella | Water Purifiers | Waterproof Cases | Sleeping Bags and Liners | Clothing | Toys and Games | Services | Courses
See our gear and accessories