TRAVEL MORE FOR LESS – TRAVEL BOOK
The Travel More For Less Book is great for helping you travel more for less and save you money for long term travel. If you are planning a long trip overseas, this is the resource you want.
Travel More for Less provides information on how to obtain a passport and visas. Moreover, it helps you save money on airfares, accommodation, transport, sightseeing, eating, travel insurance and everything else. The book will save most people thousands of dollars on their first big trip. In addition, it will help you overcome any apprehensions you have about leaving everything behind and going on the road. Learn the best ways to keep your money safe whilst travelling. It will also run through the different options for travelling with other people or by yourself. You will learn about the dangers faced when travelling and how to avoid them. This book makes travel safer.
Our travel book will help you work out what pack to use and what to pack in it for your next big trip. The book also talks about the process of engaging guides and drivers, provides information about taking photos. It helps you with information on doing laundry, maintaining power for electrical devices, looking after your telecommunications requirements, etc. It provides briefs on learning languages, the best value countries, the best festivals, and local customs to be aware of.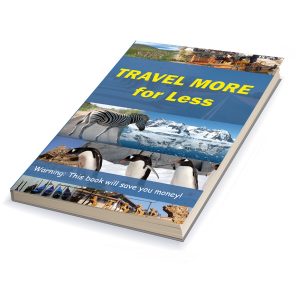 Who is this book for?
This travel book is for people planning your first big trip, Travel More for Less will help you save you lots of time and money. It is essential for students planning on taking a gap year. Moreover, it works equally well for retirees and people about to retire, ready to take the big international trip they have been preparing for. Furthermore, for families looking to save money in these harsh time, this can may be the difference between taking the trip and not going at all.
Book details
This is your ultimate travel book and it may be purchased online at Travel Ideology. Price is $A25.99.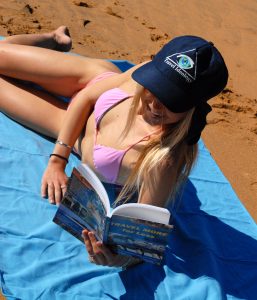 Where can I purchase it?
The book can also be purchased at:
Abbeys Bookshop – York St, Sydney
UNSW Bookshop – UNSW
Here (all versions)
A Kindle eBook can also be purchased through Amazon.
Buy Travel More for Less – Travel Book
About the Author
Bruce Josephs has travelled to over 80 countries and external territories spanning every continent and most major cultural regions. The book is his way of giving back to the next generation who wish to do the same. It is the culmination of 30 years of world travel experience.
Purchase the book or digital download